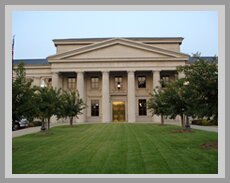 W h a t i s a P a r a l e g a l ?
As defined by the National Federation of Paralegal Associations, a Paralegal is a person, qualified through education, training or work experience to perform substantive legal work that requires knowledge of legal concepts and is customarily, but not exclusively, performed by a lawyer. This person may be retained or employed by a lawyer, law office, governmental agency or other entity or may be authorized by administrative, statutory or court authority to perform this work. See NFPA Website Home Page: www.paralegals.org
WHAT IS NEW IN 2014
ArPA is looking forward to what 2014 is going to bring to our association. There are many events going on throughout the year that ArPA has been instrumental in assisting with to promote and advance the paralegal profession. ArPA is a proud part of Region II of the National Federation of Paralegal Associations and is proud to be participating in a review course for the PCC Exam. Please check our News & Events for more information on this opportunity to obtain paralegal certification.
ArPA will be hosting the Region II meeting on April 26, 2014, in Little Rock. Please check back for more details. We are planning various membership drives and fundraising activities this year. We still have cookbooks available, and the cost is $10.00. The 2014 national convention is being hosted by the Dallas Area Paralegal Association October 9-12, 2014. ArPA's next regular meeting is scheduled for February 8, 2014, at 10:30 p.m. at the Mitchell Williams law firm in Little Rock. If you need directions, contact any of our board members. We hope to see you there.
---
---
ArPA meetings now held on the First Saturday of every other month